Thanks to Trop 50 for sponsoring my writing about fabulous bloggers. This year Trop50 is granting 50 fabulous wishes.
Click here
to enter for a chance to win $1,000 to help grant a friend's wish!
I knew choosing 5 Fabulous Bloggers out of the many, many I visit wouldn't be easy, but I didn't think it would be nearly impossible to pick just 5. Over the past few years I've had the pleasure of finding some amazing blogs and getting to know a ton of awesome blogger and I'm excited to let y'all know which 5 I chose!
First up is one of my favorite bloggers (Alexis AKA Mom) and her blog
Running Away? I'll Help You Pack
. I met Alexis almost as soon as I started my blog and not only does she have an incredible blog, she's also an incredibly awesome chick who I am fortunate enough to call my friend. If you've never been to Alexis' blog you must check it out; she features recipes (lots of them), product reviews and giveaways, and hilarious stories that all moms can relate to so go check her out and tell her I said hey!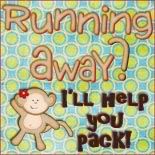 I couldn't mention my Top 5 Fab bloggers without mentioning this next lady…Dawn at
Bee and Rose
. Though I don't get over to Dawn's blog as much as I used to (or as much as I'd like) I always feel at home when I'm there. Dawn is an amazing writer (I swear this woman should write a book…she's hilarious) and a pretty cool chick to boot! If you've never visited Bee and Rose make sure you do…you will NOT be sorry that you did!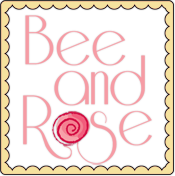 One of my absolute favorite bloggers ever is Cat from
3 Kids and Us
. I've followed Cat's blog for a long time now and am always inspired when I visit it. She always seems to be cooking up something that looks fabulous (something I wish I could do) and I'm always tempted to try my hand at baking after I've visited her blog…I did say almost tempted, me+baking=not so good. If you haven't been to 3 Kids and Us (and that's a big IF cause Cat's blog is very popular) what are you waiting for?!!!?
Though I just recently started
stalking
I mean regularly visiting
Following in My Shoes
it's already become one of my favorites. Every single time I visit Rachel's blog I experience blog envy, you know when you visit a blog that is utterly gorgeous and clean and everything your own blog is not, yeah that. Seriously though between the amazing photos Rachel takes and her posting the absolute easiest to follow "Make Your Own Facebook Landing Page" post ever, Following in My Shoes has a little bit of everything and if you haven't visit yet…you must!
Last but not least is one of the funniest blogs/bloggers I know…Andie from
The Creative Junkie
. Andie could make
anything
funny, seriously she is just a phenomenal writer who also shares my adoration for Anderson Cooper (don't worry Andie I'm not trying to steal your man). If you need/want/have to laugh The Creative Junkie is your blog, seriously you must visit just don't blame me if your laptop ends up covered in soda (because you will laugh your ass off).




Y'all really have no clue how hard that was, I read so many fabulous blogs every day, but when it comes down to it these 5 are the ones I find myself going back to as often as possible. So I wanna know what blogs do you read on a daily basis?





Don't forget to enter the 50 Fabulous Wishes contest for a chance to win $1,000 to support a friend's wish. I was selected for this Tropicana Trop50 sponsorship by the Clever Girls Collective, which endorses Blog With Integrity, as I do. I received compensation to use and facilitate my post.